Submitted by Anonymous on
Blog Image: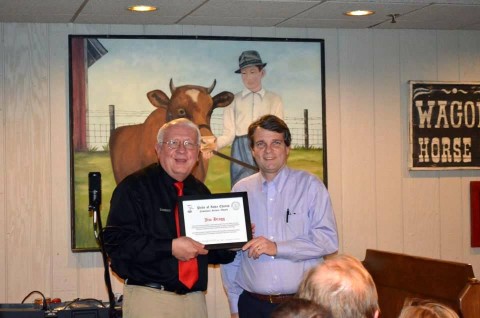 Jim Bragg received the 2015 Newcomer Award last evening at the Pride of Iowa awards banquet at the Machine Shed Restaurant.
Jim has been with us just two years.  Since his arrival he has been ready and willing to do whatever is needed to help the chapter.  For the past year he has been the chapter librarian.  Last night he was also welcomed as the "At Large" member of the 2015 Board of Directors.  Jim is going places with our chapter; and we are lucky to have him!  BTW, Jim had never sung barbershop prior to joining.  However, it's "in his blood".  Jim's father sang with the Toledo, Ohio chapter for many years.  No doubt, those ringing barbershop chords were implanted in Jim's psyche from an early age.
Congratulations Jim!