Submitted by Anonymous on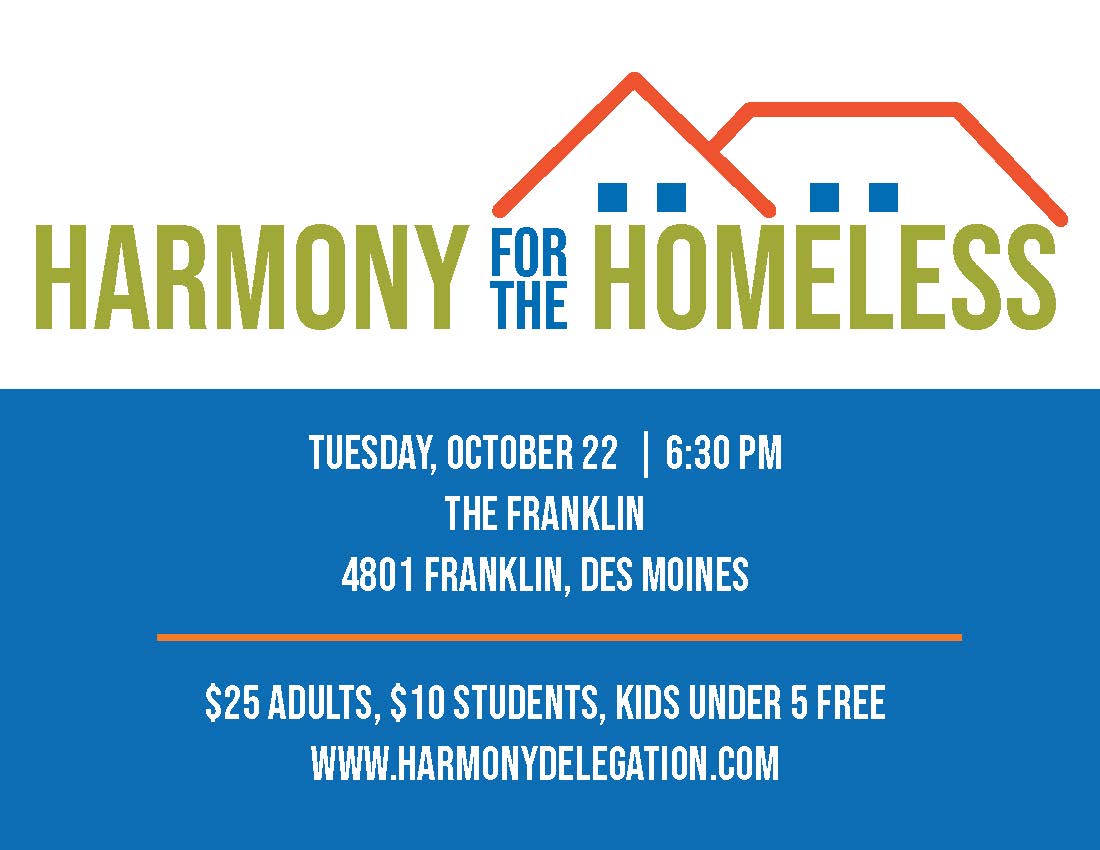 Most of us are unaware of the struggles of the homeless.  To pay attention to it, can be overwhelming.  It is just easier to put it out of our minds or to ignore it.
The Harmony Delegation Chorus wants to bring "Harmony to the Homeless" through song and community. Join them, as they partner with Roosevelt High School's Bridges 2 Harmony Gospel Choir, to perform a fundraiser for Central Iowa Shelter & Services.  Together, we can bring awareness to homelessness!
Buy your tickets for the performance AND bring a pair of new socks for the Winter Sock Drive. A casual reception will follow the performance.