Submitted by Anonymous on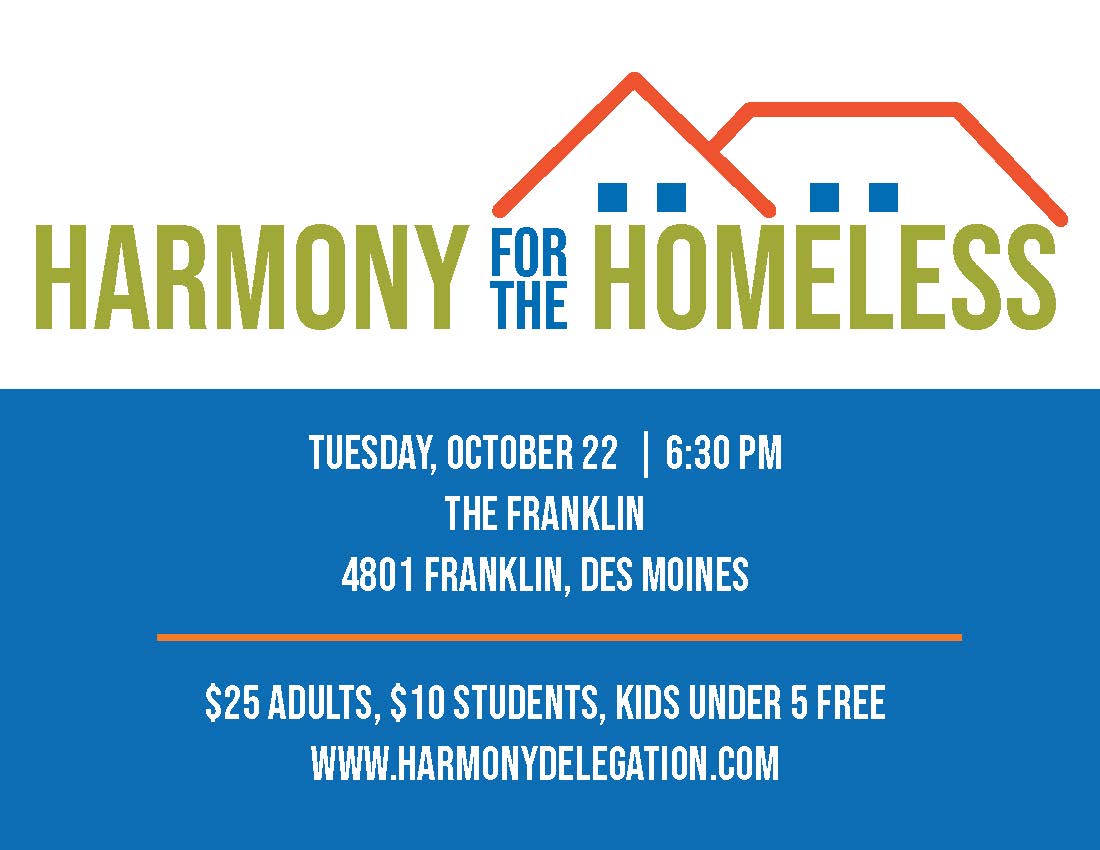 Most of us are unaware of the struggles of the homeless.  To pay attention to it,
can be overwhelming.  It is just easier to put it out of our minds or to ignore it.
We hope you enjoyed the First Annual Harmony Delegation Chorus show 
"Harmony for the Homeless" as they partnered with Roosevelt High School's
Bridges 2 Harmony Gospel Choir, to perform a fundraiser for
Central Iowa Shelter & Services.  Together they brought awareness to homelessness!
If you missed your chance to donate to Central Iowa Shelter and Services just click here.
Due to the COVID-19 virus pandemic and following precautions related to large vocal performances, the Harmony Delegation Chorus has postponed our 2020 Harmony for the Homeless until 2021.
No date has been set, however, we will update this page when details are available.
We thank you for your support and sincerely hope you will join us in 2021.